2020  A SPECIAL YEAR…
My gallery in Gordes is currently closed and I don't know when the opening takes place.
You will be  informed by my monthly newsletter!
See you soon!
—-
September 2019, my gallery in Gordes is closed ! 
Back to my workshop in Montpellier for new creations !
Every year, from May to September, I present my work in a small pretty gallery located rue du Four, a typical Luberon "calade" in the heart of the village.
A place that I invite you to visit, in order to discover my pieces in stoneware, bronze and my inks on paper.
When the gallery is closed , do not hesitate to contact me by  e-mail
I'll be happy to talk with you !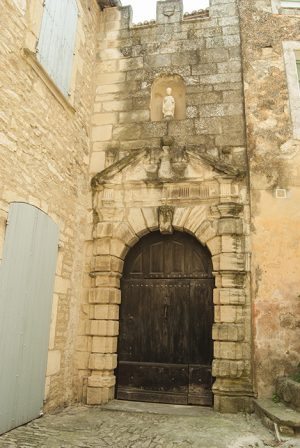 La galerie, en belle compagnie , face à la grande porte du Palais Saint Firmin.