My universe is opening and my sculptures are now accompanied by works on paper, inks and linocuts.
I use different types of inks, acrylic inks, alcohol inks as well as an incomparable Indian ink, black deep and brilliant. I also like mixing techniques, using a brush and roller or pouring and dripping.
My approach emphasizes  gesture and mixes intention with the random, leaving all its place to abstraction. Abstracts works that sometimes evoke the plant world, an imaginary bestiary or suggest interior landscapes.
ink- collection " LES NOIRs"  70 x 100 cm
ink -collection "Les Bleus" et "Nuage "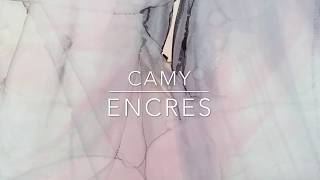 VIDEO CAMY ENCRES
VIDEO CAMY ENCRES

Petite vidéo d'une minute pour découvrir mon dernier travail avec les encres. L'ensemble sera visible à Gordes lors de la saison avril/ septembre 2018!