LETTER N°26 - October 2020
A video shoot in Gordes
In September, I had the pleasure of shooting a video in the beautiful gardens of the Palais Saint-Firmin in Gordes. This video was requested by LACA, London Asian Contemporary Art, with whom I'm working and which features interviews of artists and galleries shown on its website.


A cameraman and his phone.
An enthusiastic interviewer,
Myself, and my English with a very French accent!
The sumptuous setting of the gardens of the Palais Saint-Firmin,
An unintentional automatic sprinkler, very refreshing,
To concoct a nice little video,
showing my large kimonos!
A great day that I won't forget!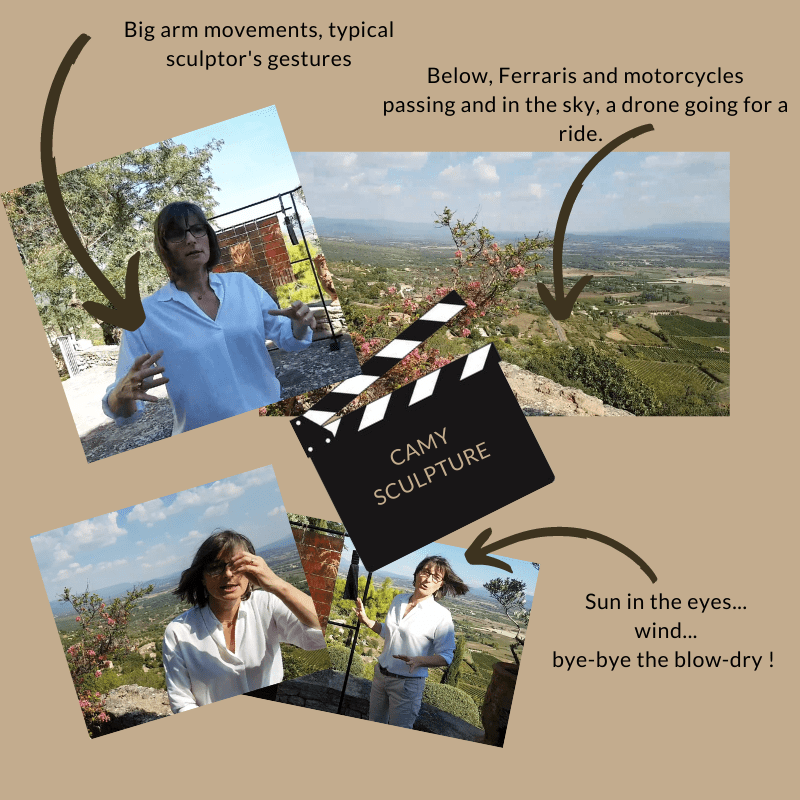 | | | |
| --- | --- | --- |
| | | A GREEN LANDSCAPE FOR MY LARGE KIMONOS |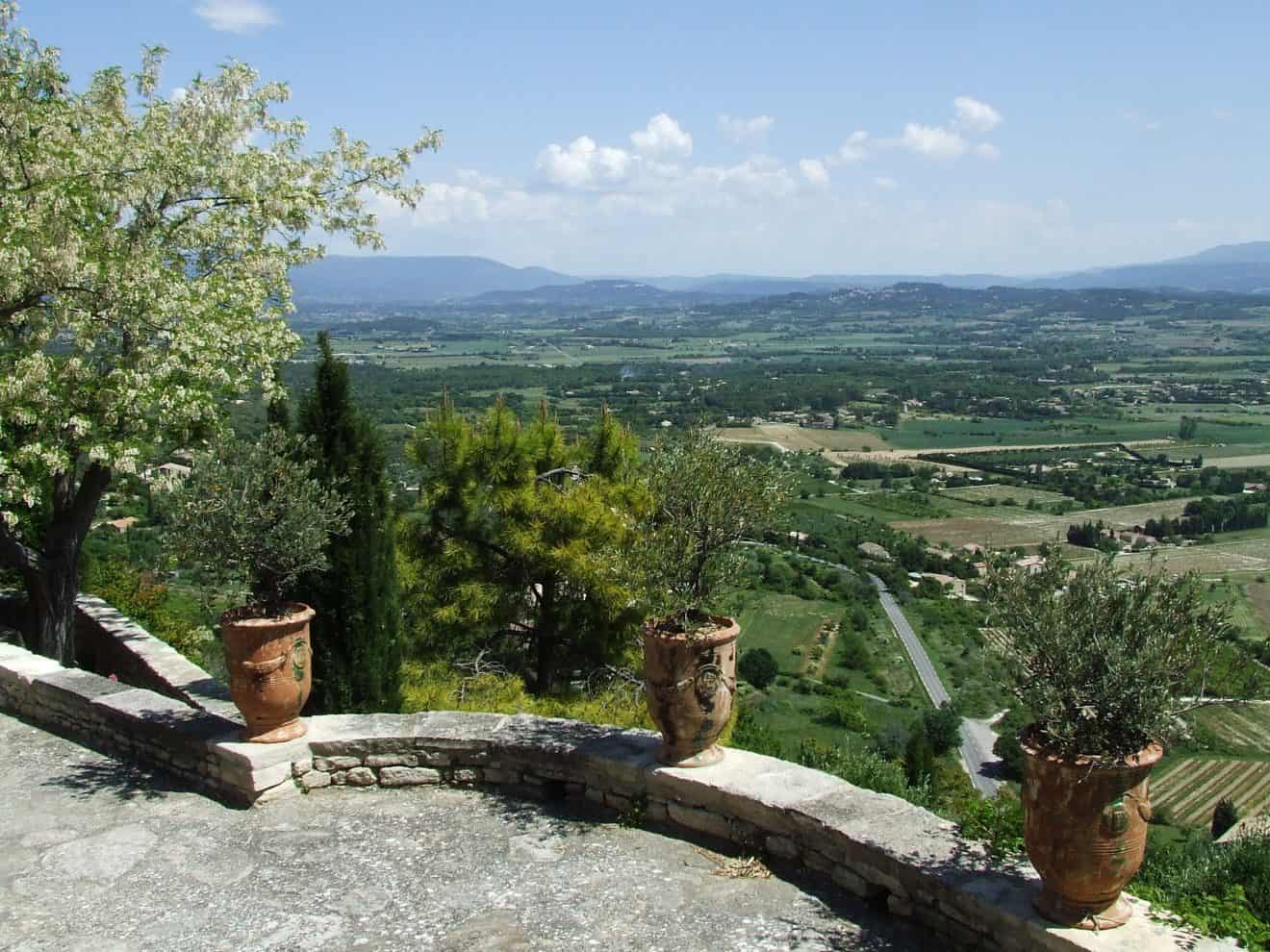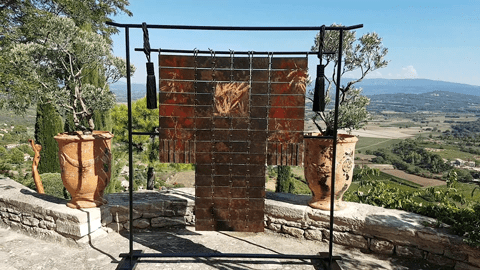 | | | |
| --- | --- | --- |
| | | IN THE END, WHAT DO WE SEE ? |
A video of 2'47" in French, with English subtitles, on my website, where I express my passion for Japan and the iconic garment that is the kimono.


...Each month I'll talk to you about my sources of inspiration, my tools, my artistic "coups de coeur", my new ideas, in short everything which makes up my work and why it still is and always has been a passion for me.
To know more, please visit my website
If you wish to read my newsletters, please click here!
and don't hesitate to share !




No part of this work may be reproduced or used in any form by any means without the permission of the author.
If you want to unsubscribe, you can do it below.