LETTER N°25 - September 2020
A waterfall of pebbles !
My season, particularly short this year, is ending soon and I will be leaving my gallery in Gordes to find the way back to my studio in Montpellier.


All this summer I have been surrounded by pebbles, on the walls and on the pedestals ...

| | | |
| --- | --- | --- |
| | | ON THE WALLS, PEBBLES IN FULL MOTION |
During the lockdown I made a whole series of inks on paper where colored pebbles play together, splashing and sliding along imaginary waterfalls and glaciers.
I'm very inspired by this subject and I'm going to work on it again this autumn.


INK ON PAPER - Size 69 x 99 cm / 27 x 39 in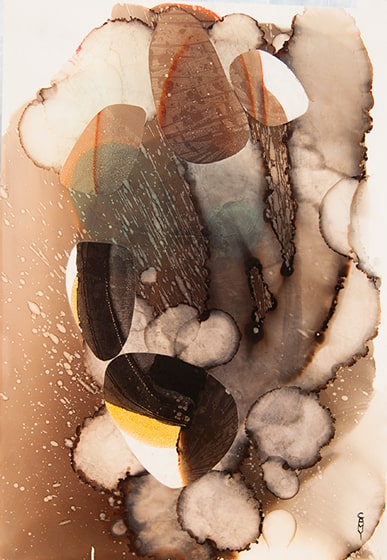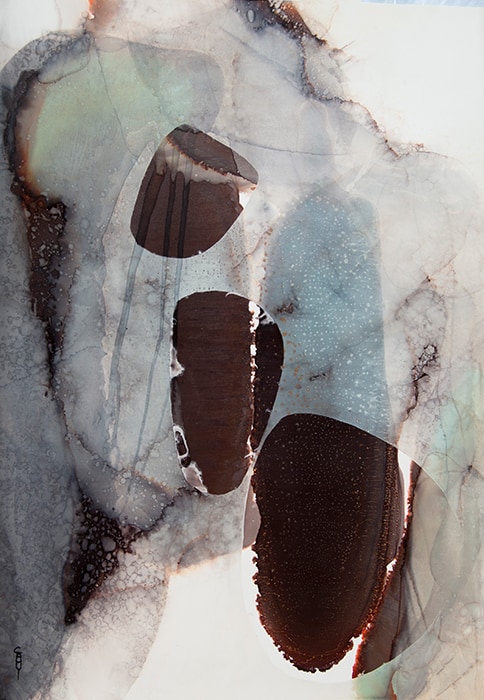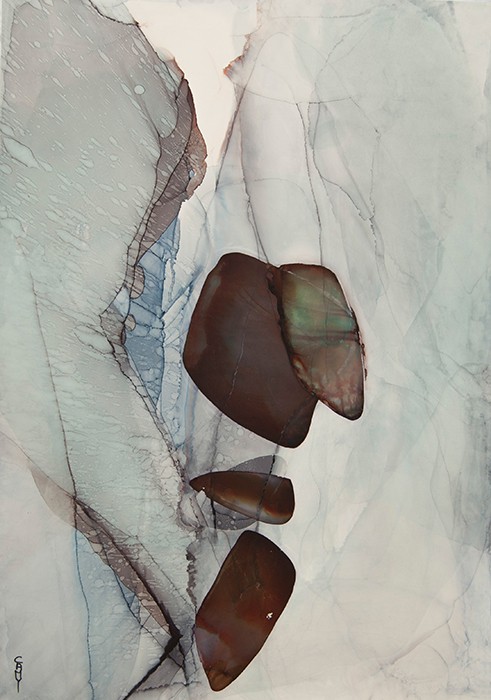 Small, big, round, oval, with simple shapes,
They tell us a story, the story of time passing,
and speak of erosion, along rivers and seashores.
The more these stones take on the patina of time, the more beautiful they are!

| | | |
| --- | --- | --- |
| | | ON THE PEDESTALS: SOFT AND POLISHED PEBBLES |
It is an old theme for me because creating my first pebbles goes back to when I was working in marble (see letter number 23).
They allow me to go towards the simplicity of shapes, and to alternate marked lines and the softness of rounded forms.


A subject that comes back, regularly, and has not told the whole story.
It remains for me to listen and to let it arrive...
The pebble below in bronze was first made in white Carrara marble, then I made a mold, in order to make bronze copies.
I still remember the wave-like movement of my hand polishing the top of the marble, for hours ...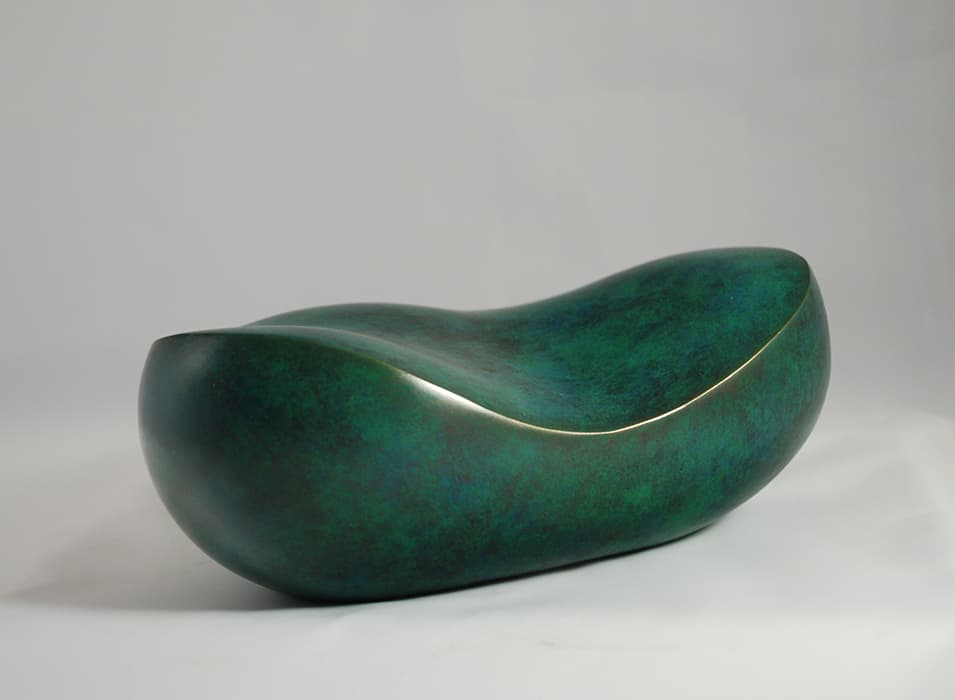 Size: 24 x 14 x 9 cm / 9.45 x 5.51 x 3.54 in
...Each month I'll talk to you about my sources of inspiration, my tools, my artistic "coups de coeur", my new ideas, in short everything which makes up my work and why it still is and always has been a passion for me.
To know more, please visit my website
If you wish to read my newsletters, please click here!
and don't hesitate to share !
contact : pascale@camy.fr




No part of this work may be reproduced or used in any form by any means without the permission of the author.
Your collected datas is confidential and is not subject to any distribution, sale or exchange. They just let me send you my newsletter.
If you want to unsubscribe, you can do it below.