My gallery in Gordes is currently closed.
While waiting for it to open, you can contact me by email or via my website,
I'll be pleased to talk with you!
During the lockdown period I had time to sort through some things... and I came across some old photos, images of my stays in Italy when I was sculpting marble.
It was an exciting era, one of the discovery of direct carving technique and a world of passionate sculptors!
Let's go back to the past, about 20 years ago in my earlier days…


Carrara is an exceptional place for all sculptors who come from all over the world to live their passion in a mythical place, at the foot of a marble mountain.


In addition to the famous white statuary, there is also marble of various origins. So, I discovered the Bardiglio (grey, veined with white), the Pink of Portugal (flesh colour, pink/apricot), the Portoro, the Blue of Brazil...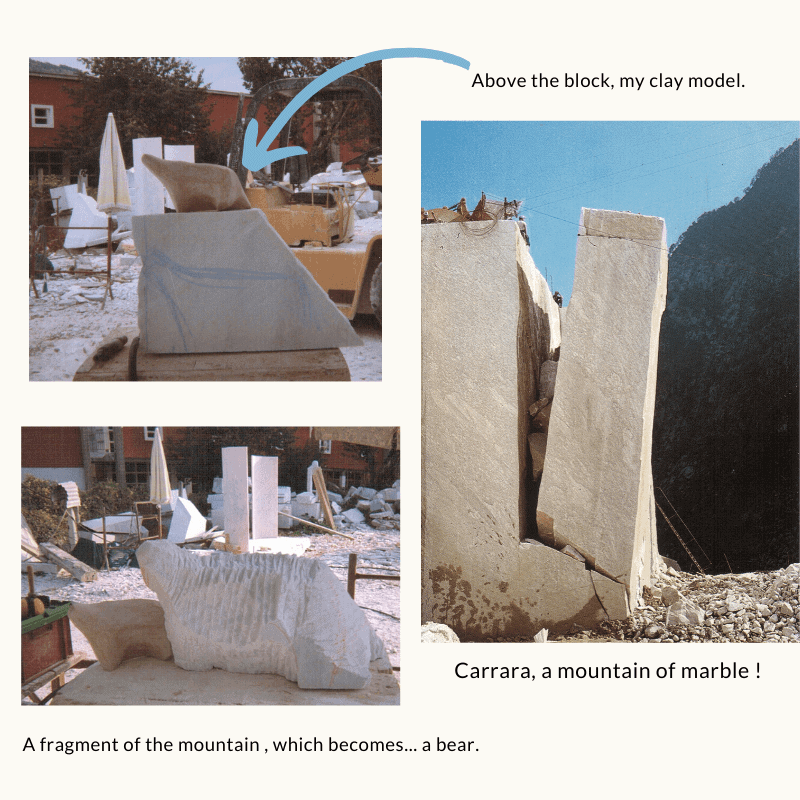 I met some remarkable sculptors there who taught me a lot, among others:
Kazuto Kuetani, tireless and determined in his creation of a Hill of Hope, near Hiroshima ;
One day, seeing me circling around my piece without really daring to go for it, he took the grinder from my hands and taught me with a few gestures how to face this fear of error...


To go into the material, reduce and trim, to not hesitate, to cut and lighten the project and there after allow a certain finesse into the work...
There is no possible "repentance" when carving stone, you don't glue back a piece that has been taken out a little too quickly...


Dealing with what happens is the only way possible !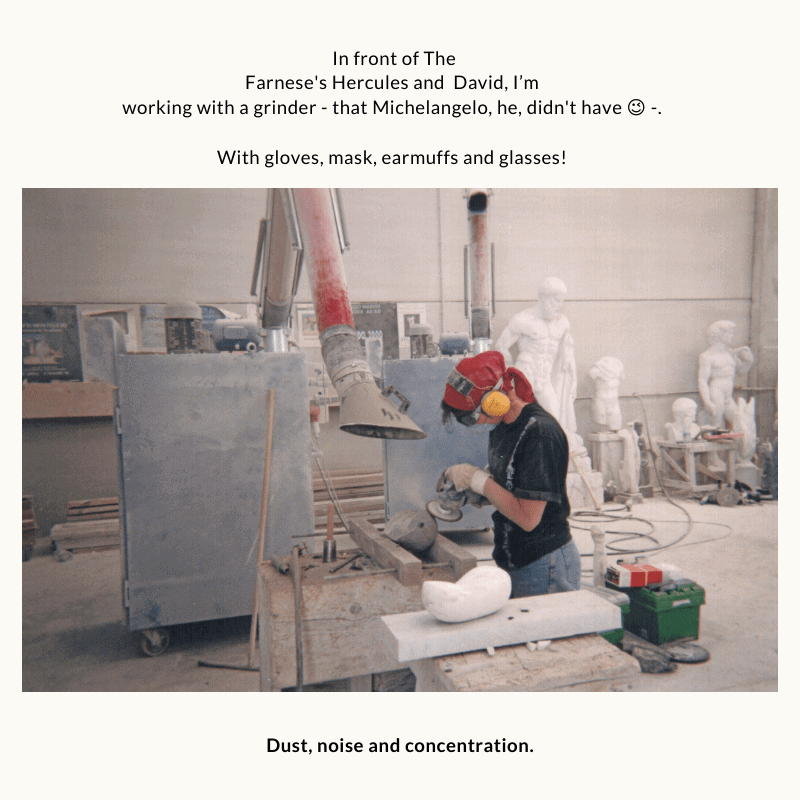 | | | |
| --- | --- | --- |
| | | HOW PLEASANT IS DIRECT CARVING ! |
Today I work rather more with clay and bronze.
In my studio in town it is difficult to carve marble, because it requires space and understanding neighbours ;-)


My approach to clay is similar to direct carving, it is called "block modelling".
I start with clay blocks and then I "look for" the piece inside, as we do in carving marble.
In this way I define the volume, play with the mass and its balance and then refine the form and make it more precise.


But, as a bonus with the clay...
"repentance" is possible, you can always add more!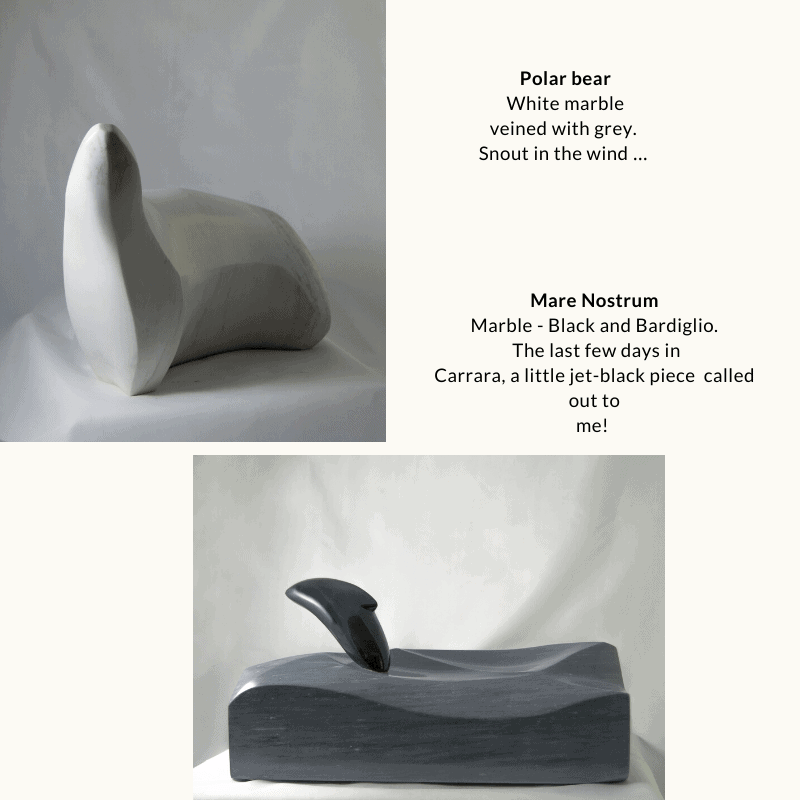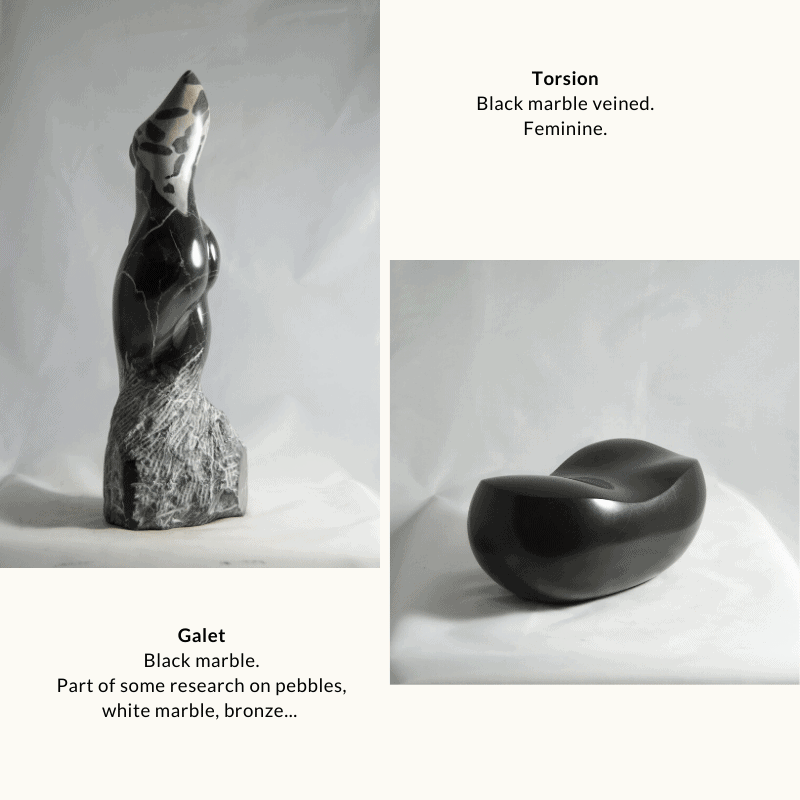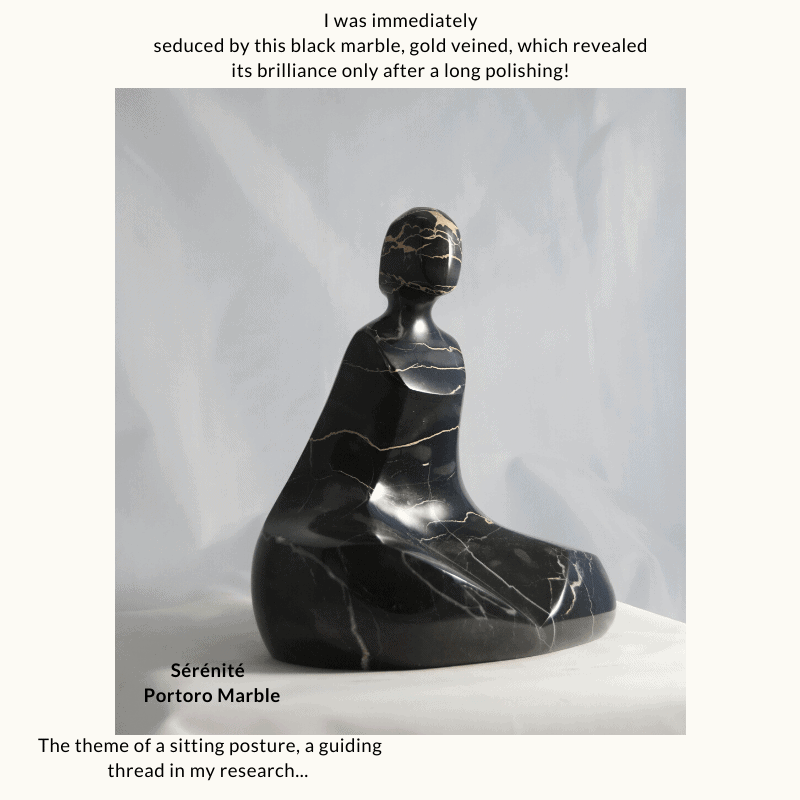 ...Each month I'll talk to you about my sources of inspiration, my tools, my artistic "coups de coeur", my new ideas, in short everything which makes up my work and why it still is and always has been a passion for me.
To know more, please visit my website
If you wish to read my newsletters, please click here!
and don't hesitate to share !
contact : pascale@camy.fr
No part of this work may be reproduced or used in any form by any means without the permission of the author.
Your collected datas is confidential and is not subject to any distribution, sale or exchange. They just let me send you my newsletter.
If you want to unsubscribe, you can do it below.