MOLTEN BRONZE !
However, there's still work to be done … It's now a question of casting the molten bronze!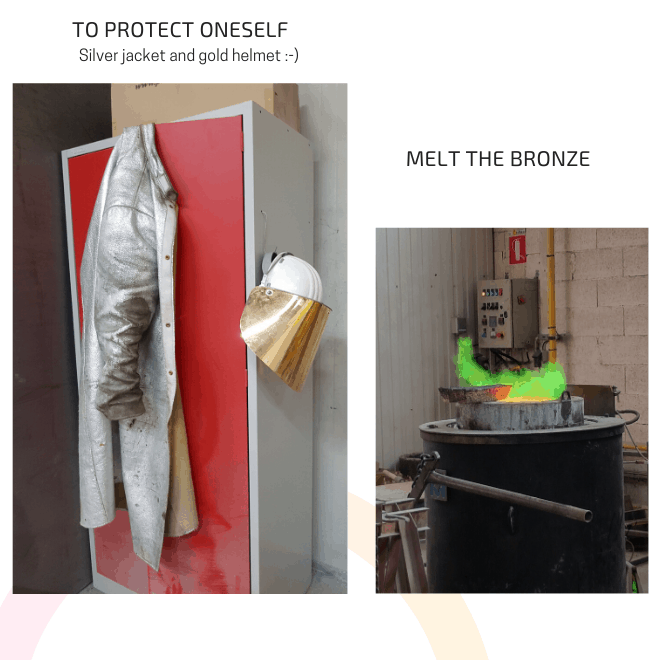 Once the wax is melted and the plaster has become refractory after firing,
the mould is ready to receive the molten bronze,
This delicate operation is carried out by an experienced team where each stage is important.
The bronze is poured into the cylinders and fills the space left empty by the wax that runs out.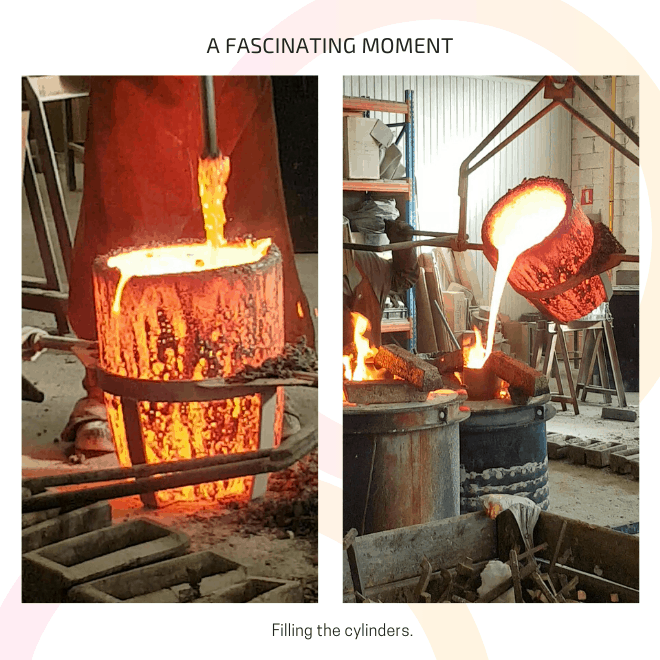 The cylinders are left to cool down for a while...
Then comes the shaking out process, which consists in taking away the bronze from its shell and removing the inner core.


This is done with a chisel and with water under high pressure, in order to fully strip the piece.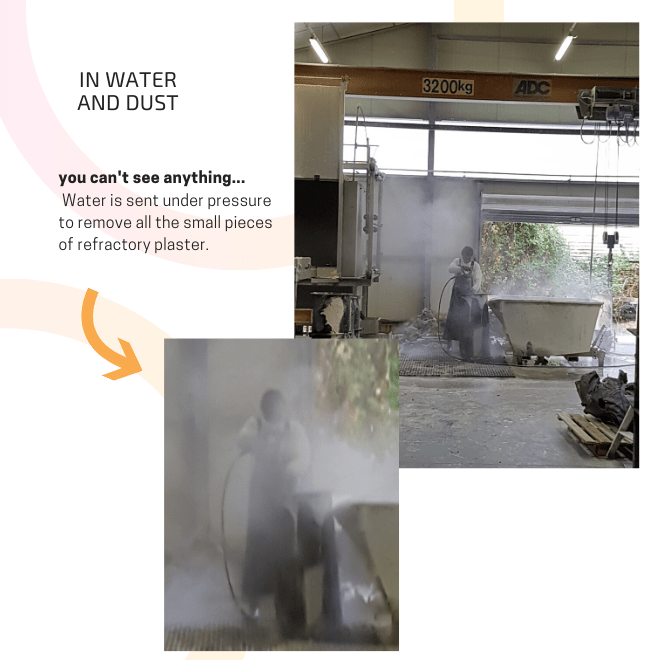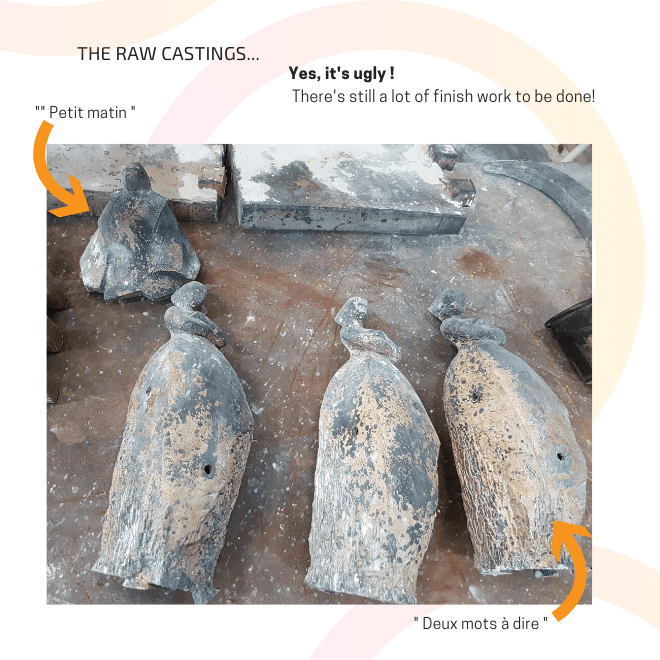 I often mention to my clients that if they found the piece on the floor, they wouldn't pick it up!
It's a long way from that picture to these ones!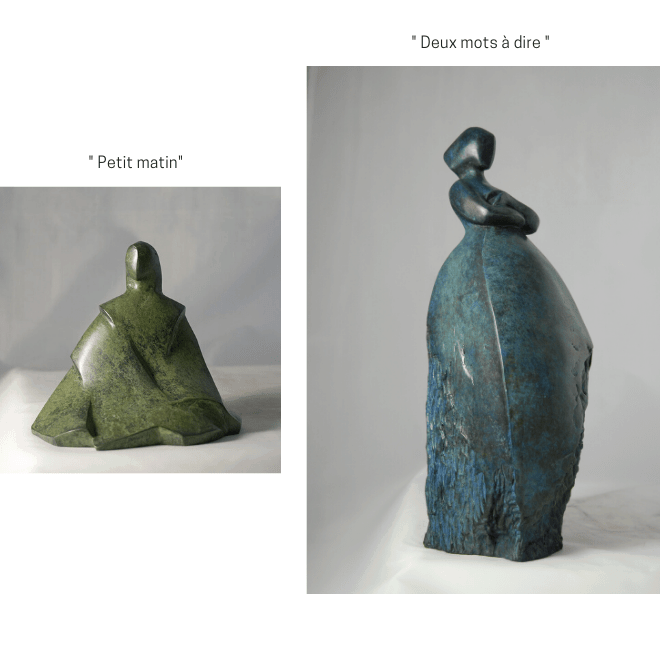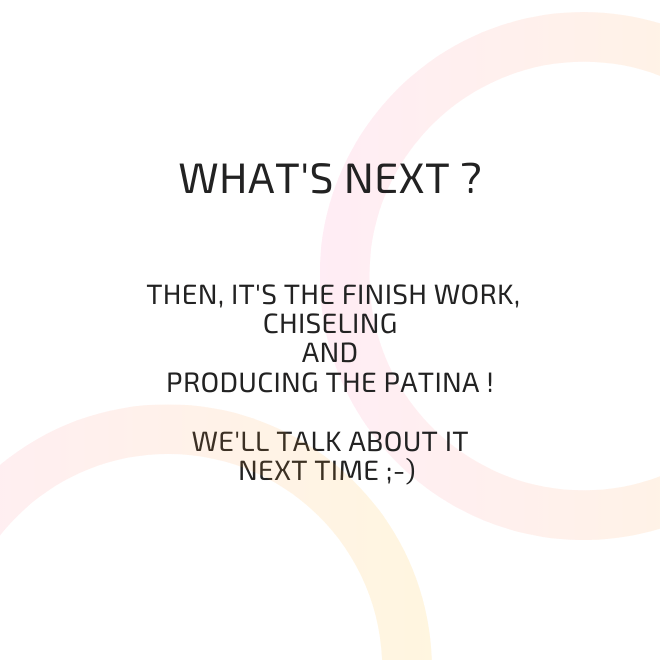 ...Each month I'll talk to you about my sources of inspiration, my tools, my artistic "coups de coeur", my new ideas, in short everything which makes up my work and why it still is and always has been a passion for me.
To know more, please visit my website
If you wish to read my newsletters, please click here!
and don't hesitate to share !
Your collected datas is confidential and is not subject to any distribution, sale or exchange. They just let me send you my newsletter.
If you want to unsubscribe, you can do it below.